Dr. Ourania Pontikogianni
General Dentist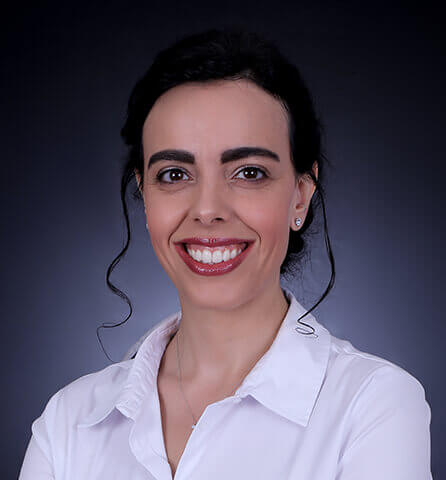 Dr. Ourania received her dental degree from Aristotle University of Thessaloniki, Greece. Later on she acquired her specialty in esthetic dentistry from New York University College of Dentistry, USA.

Dr. Ourania practices every-day general dentistry with a focus on smile design with porcelain laminate veneers and all kinds of fixed porcelain restorations to restore your smile in a pleasing and natural way.

She is also a graduate of Rosenthal Institute of Aesthetic Dentistry in New York, USA- one of the leading institutes in cosmetic dentistry with an emphasis on facially generated cosmetic treatment planning that makes sure your new smile compliments your face.

Dr. Ourania is a member of the American Academy of Cosmetic Dentistry (AACD).