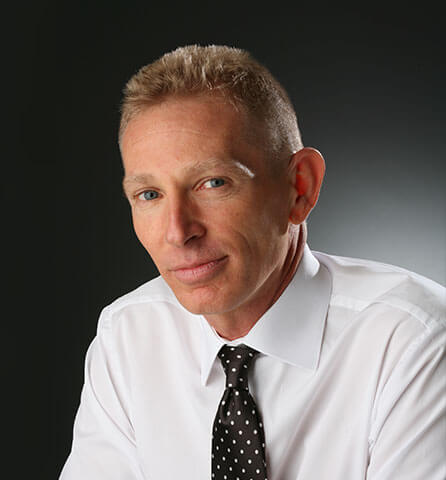 This is typically the space where dentists communicate their skills, where everyone is a "cosmetic dentist", attends fancy courses and continuing education with names few understand, always at the forefront of their professional field, in tune with the latest advances and more distinguished than others.

But isn't most of this, albeit not all, what should be taken for granted from someone that you want to put your trust in when you consult them for your health?!

How do you know if your dentist has your best interest at heart? And what about bedside manners? Does your dentist have the patience to hear you out, being a good listener who respects your concerns and wishes? How about honesty and ethical landmarks in this landscape of costly procedures, do they have a compass you can trust? And for what it's worth, do they have the integrity and self-insight to know when it's the right thing to refer to professionals more competent than themselves?
Education

Dr. Uldrich Wandel graduated as a dentist from the University of Göteborg in Sweden in January 1995. He spent 5 years working in his native Sweden and 4 years in Greenland, before joining the Advanced American Dental Center in Abu Dhabi, UAE, in the fall of 2003. In 2017 he took a five-year break and returned in 2022.

Dr. Wandel is a graduate of the Kois Center in Seattle, WA, USA, where advancing dentistry through robust science is taught, focusing on functionally driven and esthetically delivered treatments. He always attends the yearly symposium that updates the entire curriculum.

Dr. Wandel is a graduate of the Implant Dentistry Study Consortium through Temple University, NJ, and a member of the ICOI (International Congress of Oral Implantologists).

Dr. Wandel is also an active member of the AACD (American Academy of Cosmetic Dentristry) and has studied smile analysis and design with many of the greatest teachers in this field from all over the world.

For courses not listed, attending continuing education for Dr. Wandel is less a list of merits than an attitude and path, both in life and in dentistry.

Wellness Dentistry

Welcome to the age of Wellness Dentistry

In the past dentists probably gave you the impression that your teeth lived a life of their own, totally separate from the rest of your body. But guess what, science has finally caught up and concluded that your mouth is part of the rest of your body.

Depending on what data you look at, gum disease is one of the most prevalent diseases among adults worldwide. What is new though is the scientifically established link between gum disease and 57 systemic diseases (so far).

The bacteria causing gum disease are associated with an increased risk of cancer, cardiovascular health (such as heart attacks and stroke), dementia and brain health.

The good news is that we now have the tools to identify and quantify these bacteria with a simple saliva test. This is truly a paradigm shift in how we approach gum disease. Gone are the treatment days of one size fits all.

Saliva testing with DNA-profiling of the disease-causing microbes is individualizing the treatments and linking it to your overall systemic health. We also refer you for testing inflammatory vascular biomarkers that quantify the systemic risk you may run.

Dr. Wandel has taken extensive education in this field and would be happy to help you minimize systemic health risks.

TMJ (Temporomandibular Joint Disorders)

TMJ is a problem in the system made up of joints, muscles and teeth.

It is typically much more prevalent in women and can present itself with a wide variety of symptoms and signs. It is often characterized by chronic jaw pain, discomfort, headaches of all intensities, even migraines, limited jaw opening, problems when eating and difficulties in finding a comfortable bite.

Common causes of TMJ are misaligned bites, clenching, grinding, stress, injuries or disease in the jaw joint (such as arthritis or disc damages).

With TMJ being so multifaceted and complex, the difficulty for most dentists is in correctly diagnosing its origin and treating it successfully.

TMJ sufferers have often times seen many different dentists, ENT specialists and other practitioners in the medical field. If you are one of them and interested in addressing this problem, please feel welcome to see Dr. Wandel. He has studied this field extensively at the Kois Center in Seattle, WA, USA, and successfully treated a good many patients in Abu Dhabi over the years.

Full Mouth Reconstructions

Dentistry is changing faster than ever before. Most dentists are leaving the analogue only days behind and quickly moving into the digital sphere. So are we. However, the tools we use are less important than the knowledge that drives our use of them.

Whether you need a check-up or a recall, a filling or a full mouth reconstruction, express a wish for bleaching or a smile makeover, the focus will always be on your health, function and esthetics. This is the broader field of general dentistry where Dr. Wandel has spent most of his time as a dentist and hopes to be of help to you.

Beyond Dentistry

No dental accolades, training or knowledge can prepare you for meeting your patients on friendly terms and be genuinely interested in them as your fellow human beings. For Dr. Wandel the main passion has always been the person behind the patient, you. It is in this meeting of differences or shared experiences that we both can learn from each other and enjoy each other's company.